HOTEL FLORIDA MAGALUF
SERVICES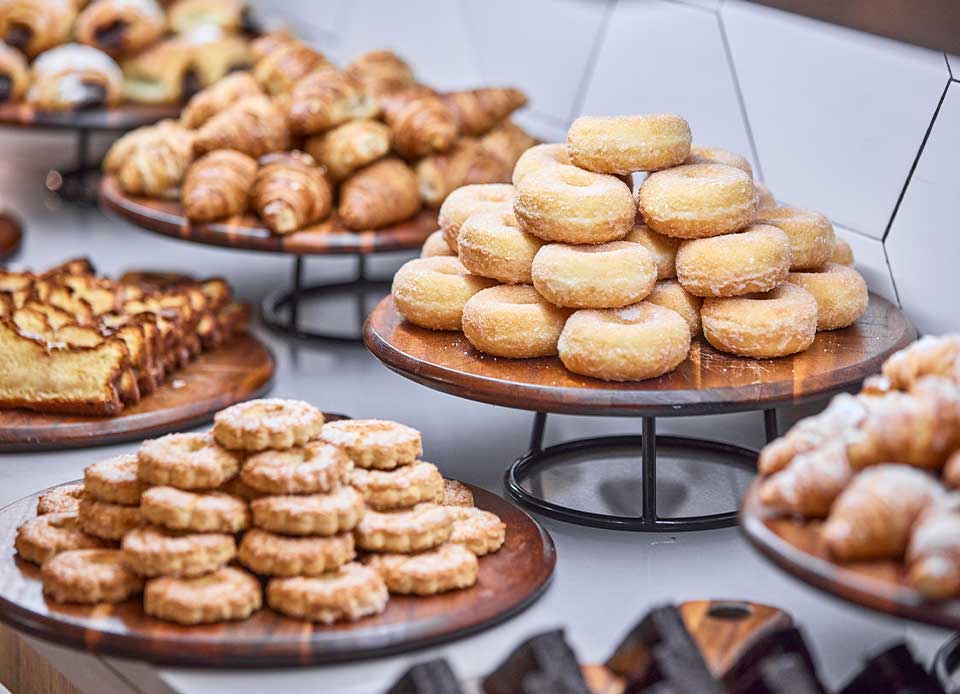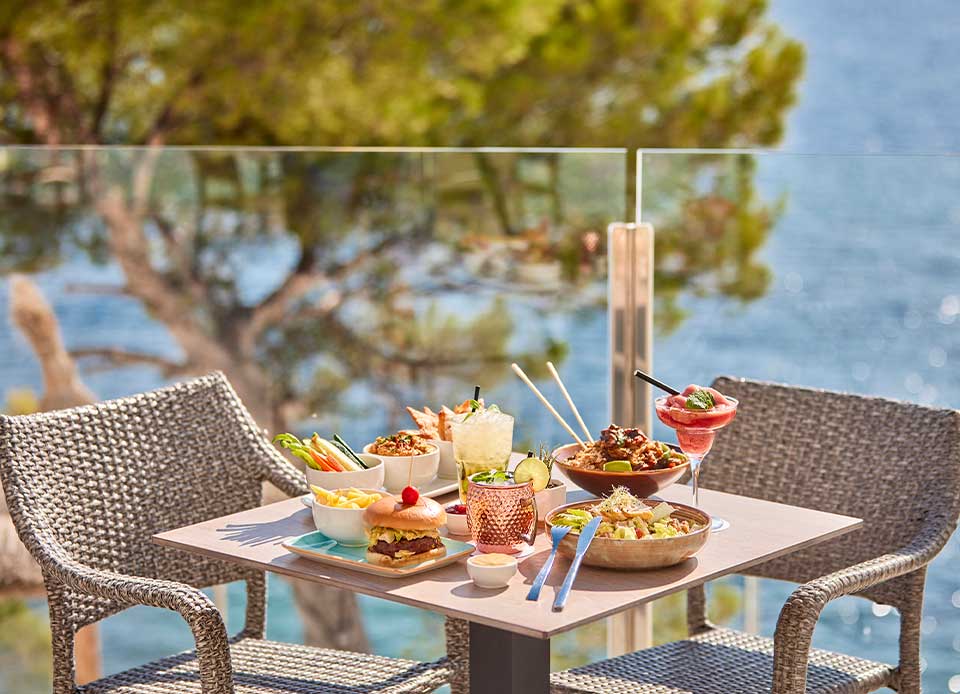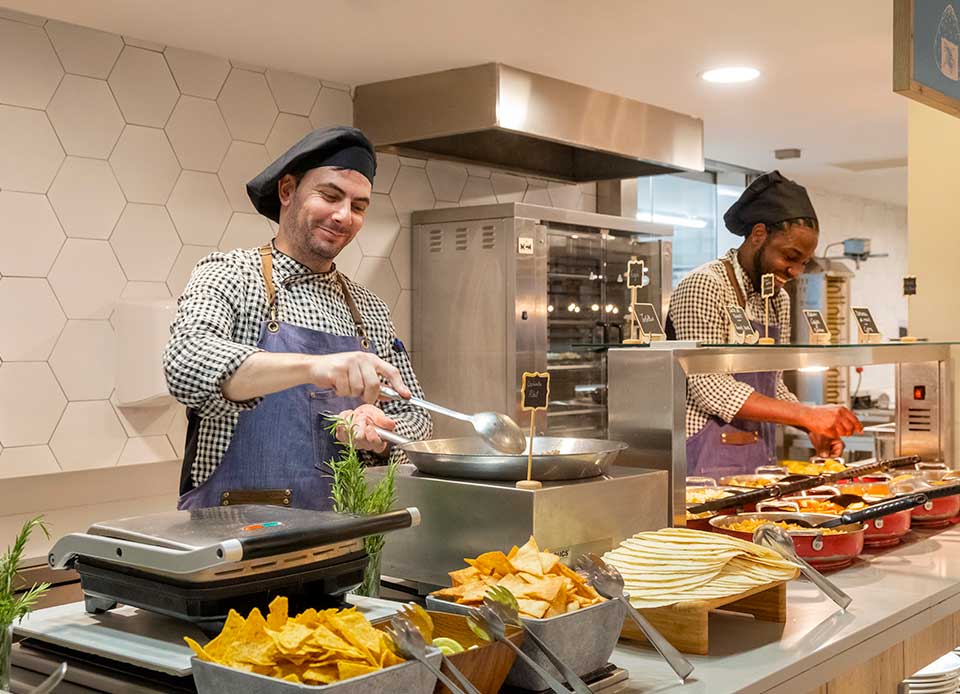 HOTEL FLORIDA MAGALUF
GASTRONOMY
Holidays make you hungry, right? The best time to indulge in food and drinks is when you know you can do whatever you want afterward. No rush, just hunger and a desire to enjoy. Additionally, if you have any dietary restrictions or follow a specific diet (vegetarian, vegan, etc.), we offer various options just for you. Oh, and drinks, let me tell you, all imaginable, even those you can't!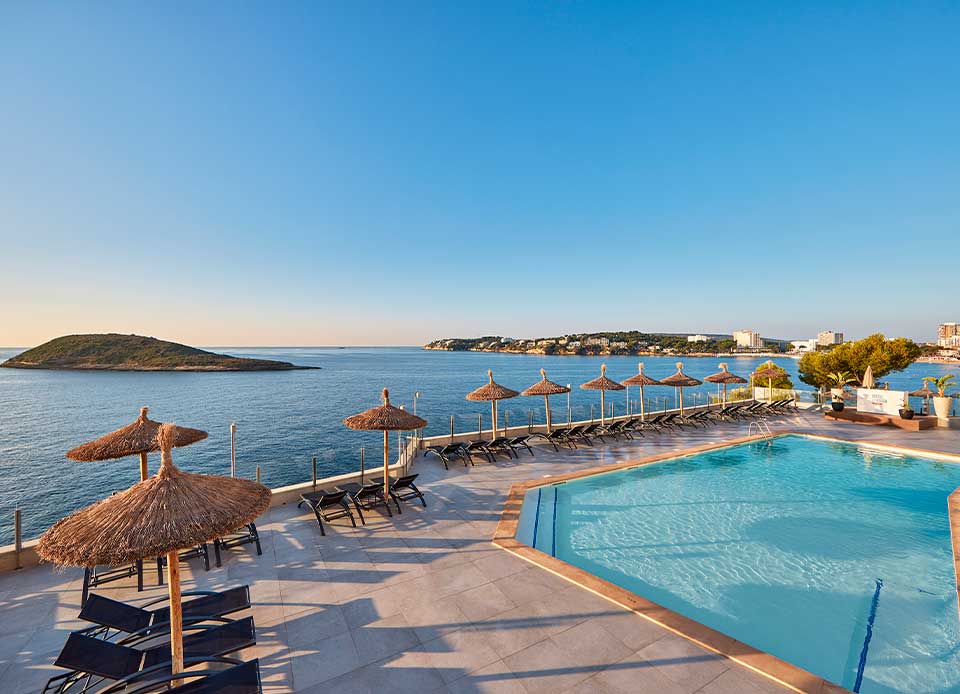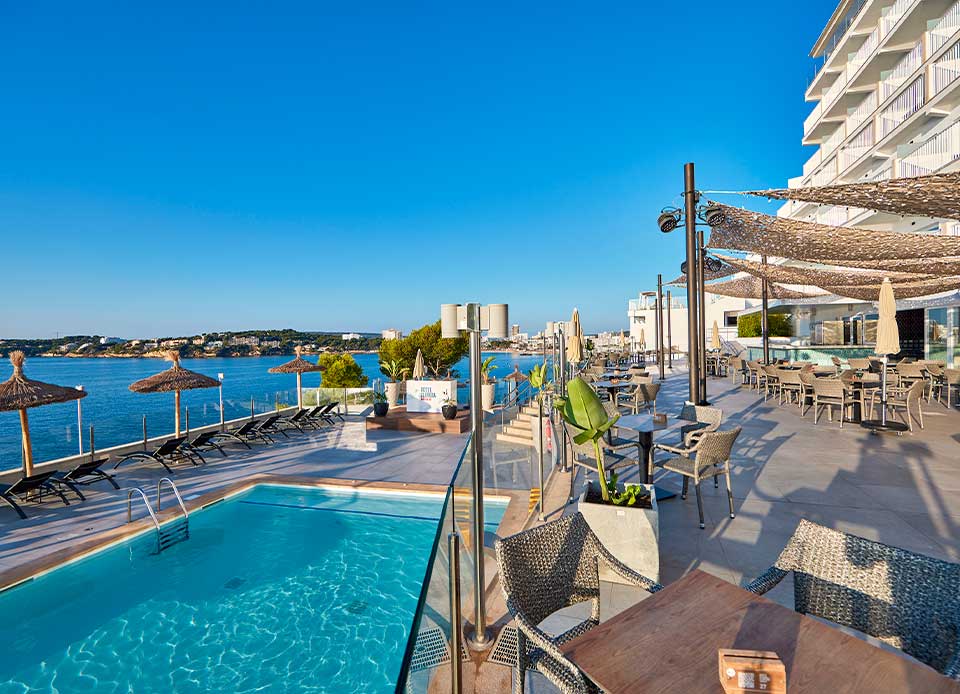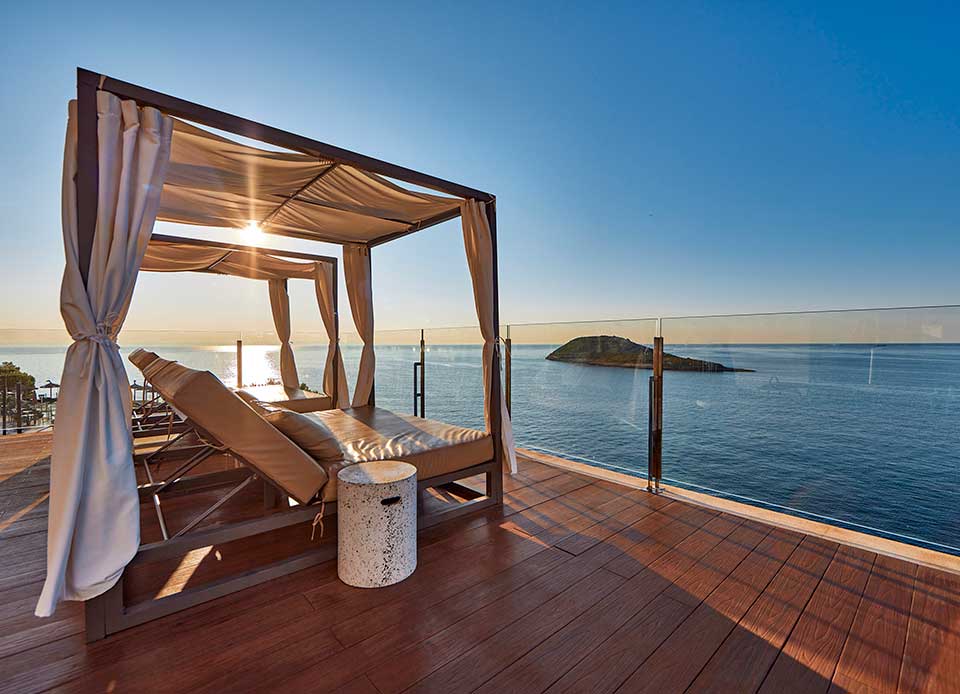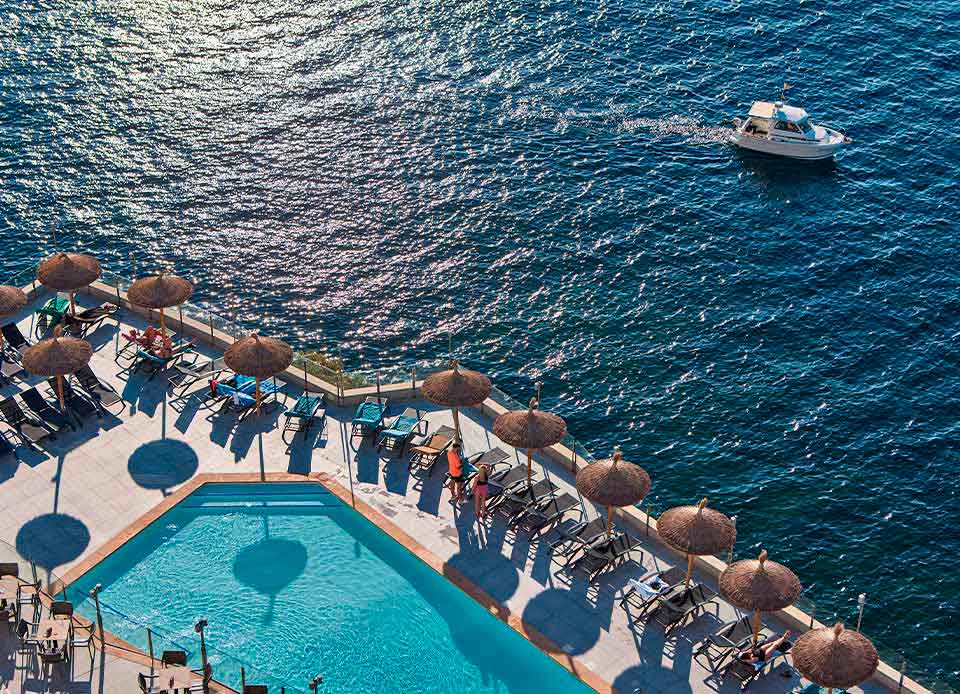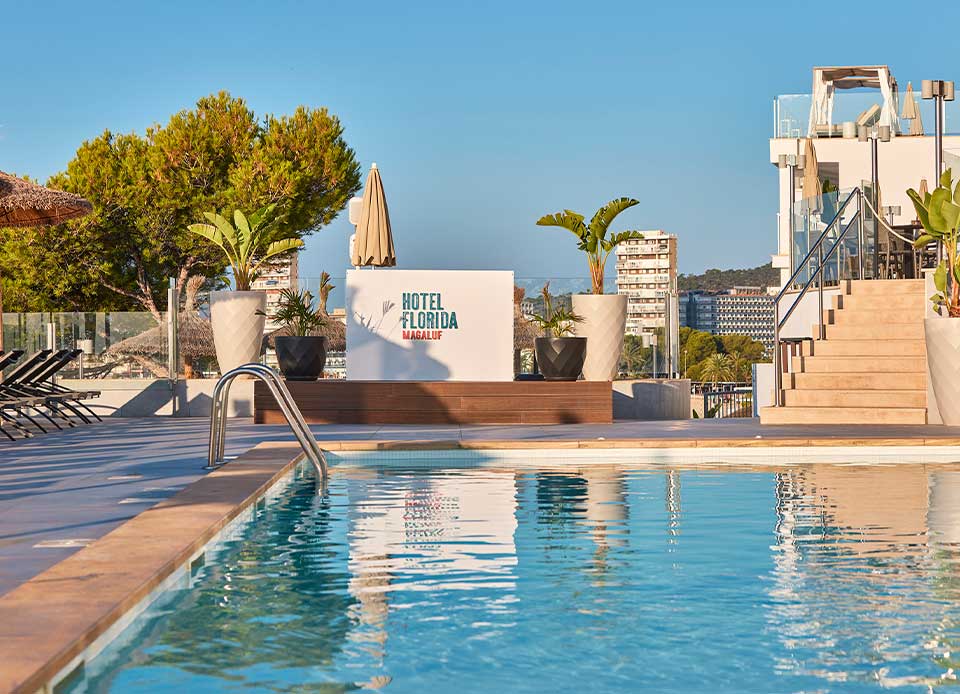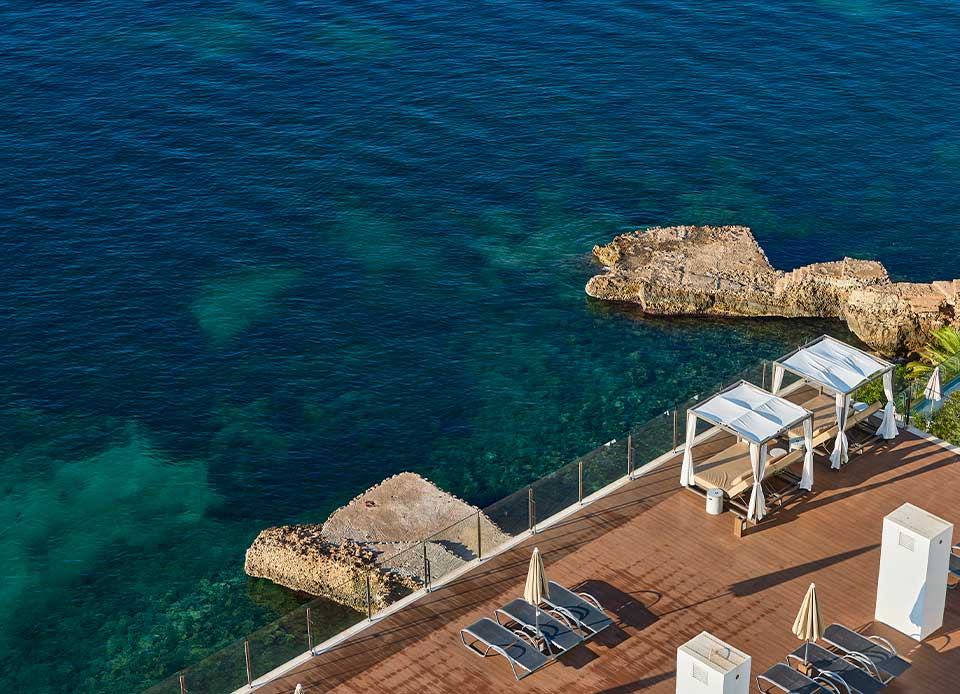 HOTEL FLORIDA MAGALUF
POOL AND SOLARIUM
Our pool is right in front of the sea, with sunbeds and umbrellas for you to relax, take a dip, soak up the sun, and enjoy drinks at our Pool Bar. And if you prefer the sea, we have direct access just two minutes from your room for a dip in the Mediterranean! Plus, we have a rooftop solarium where you can sunbathe with panoramic views of the sea. You have all the options to enjoy to the fullest!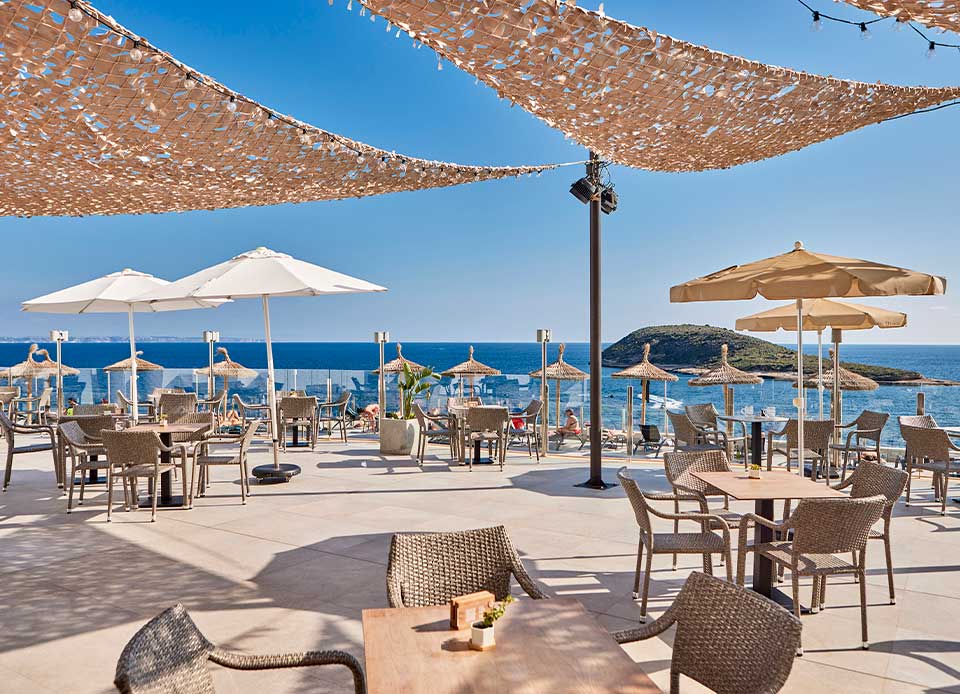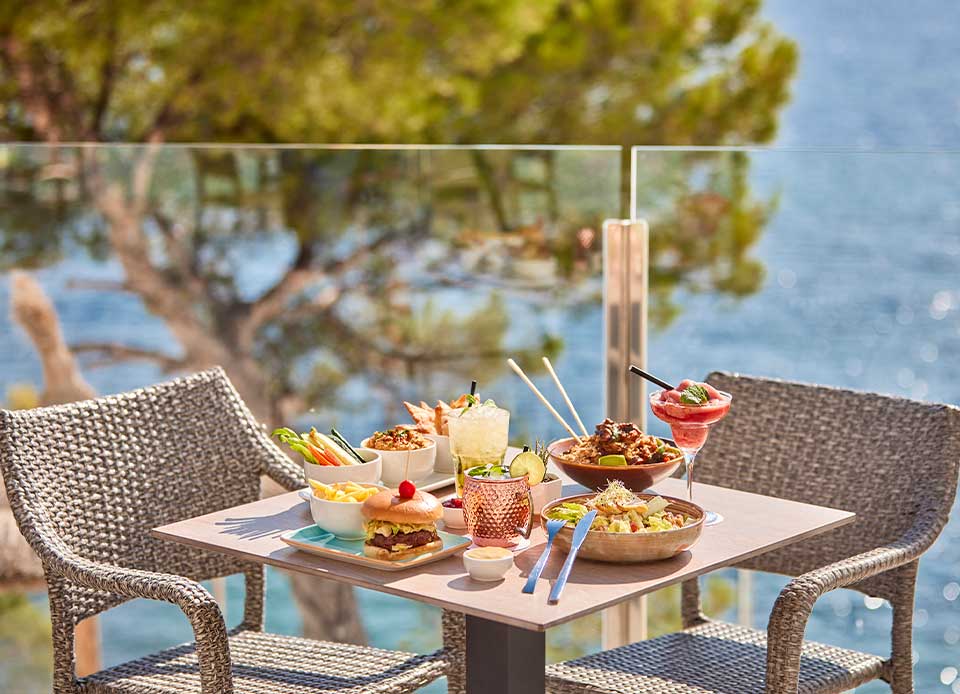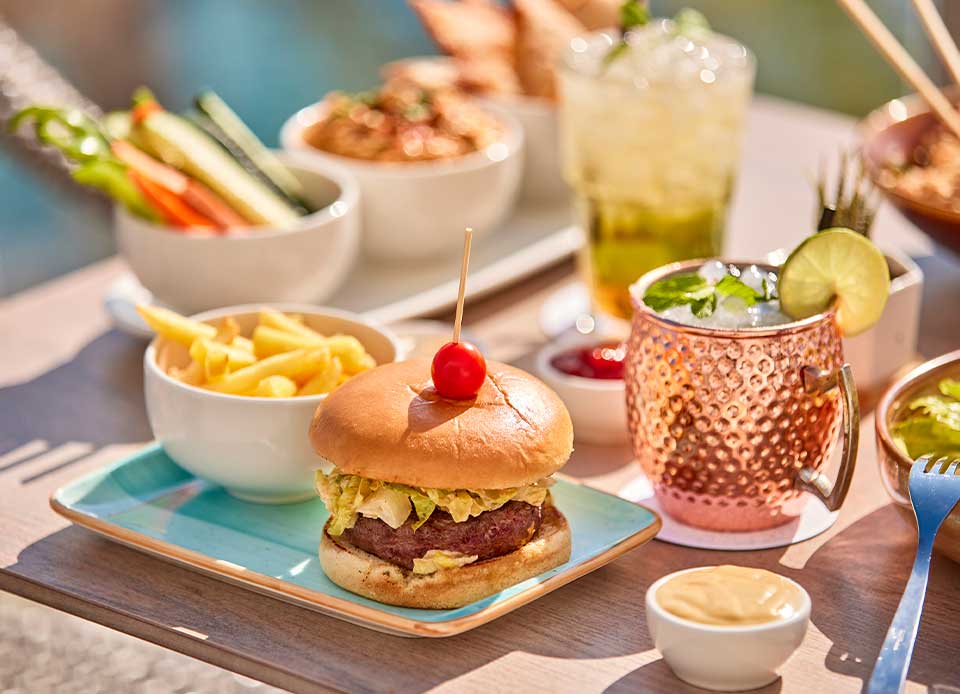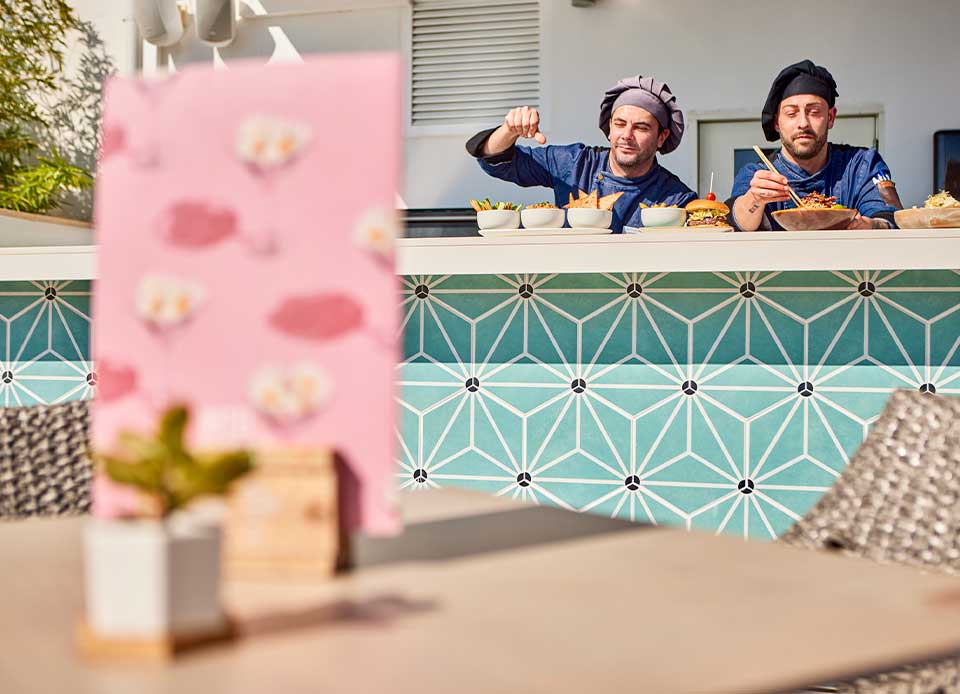 HOTEL FLORIDA MAGALUF
POOL BAR
You're going to love our Pool Bar! The vibe here is all about snacking, enjoying top-notch drinks and cocktails between dips in the pool. You won't want to leave this place to have a blast with your friends or partner, soak up the sun, and simply unwind. And all this, with the best views of the Mediterranean. Oh, and at night, we keep the party going with the best cocktails, drinks, and live music and other events! Can you ask for anything more?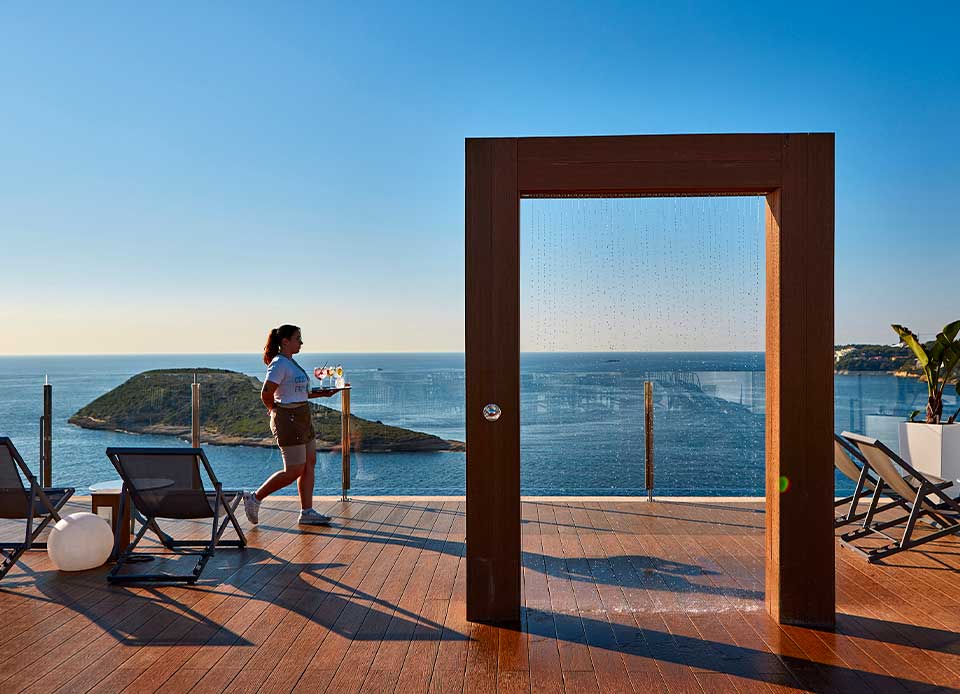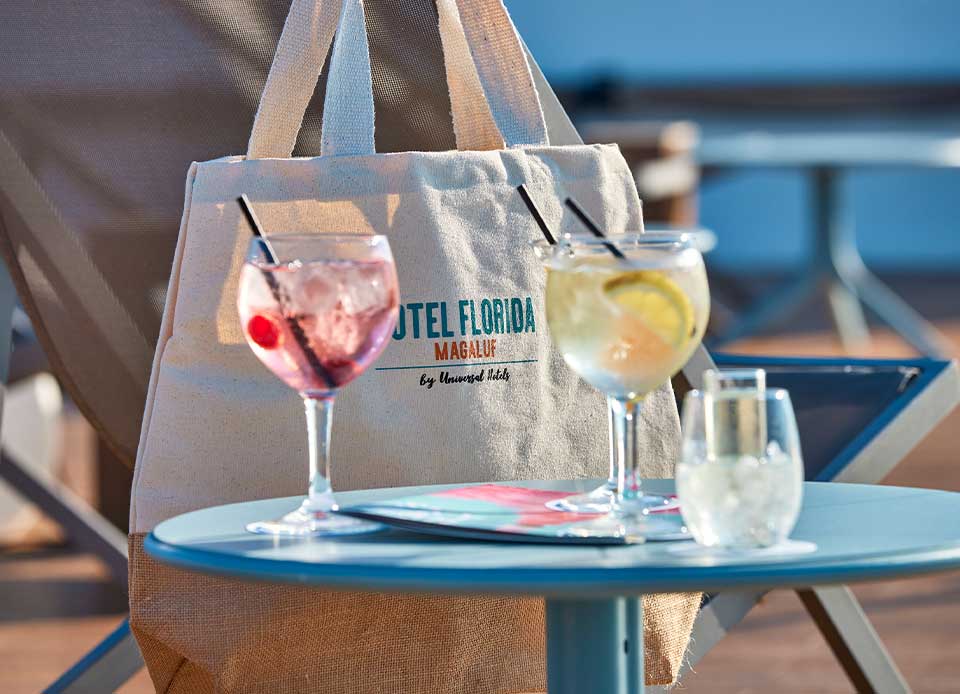 HOTEL FLORIDA MAGALUF
SKY BAR
The best views of Magaluf are from our amazing Sky Bar. Enjoy the sunset with the best music and spectacular cocktails until nightfall. Our musical program will make you vibe to kick off your nights in Magaluf. We await you at the Sky Bar for a luxurious experience!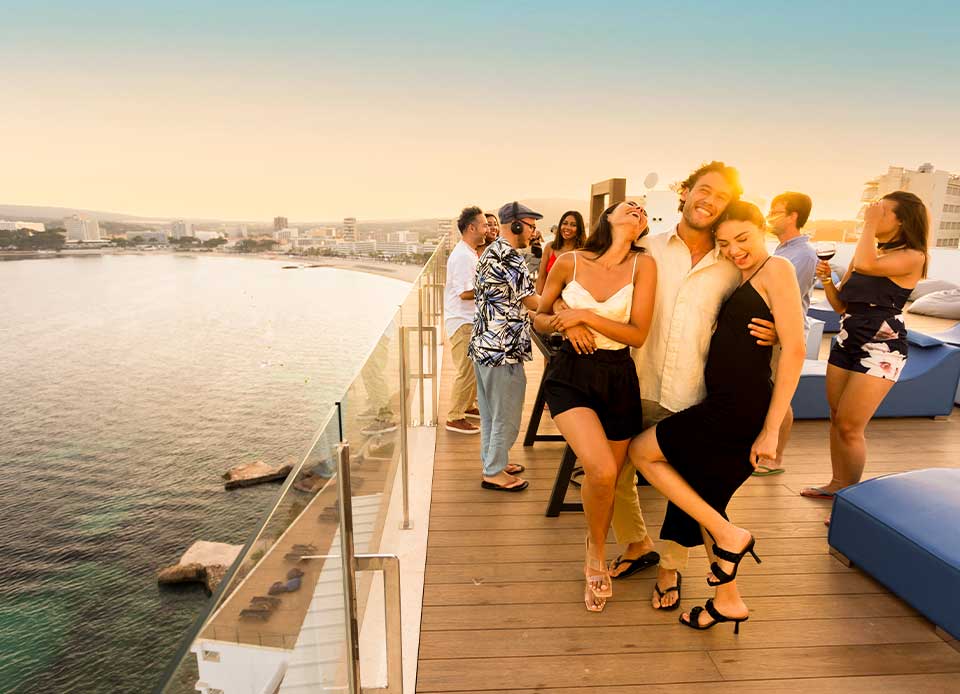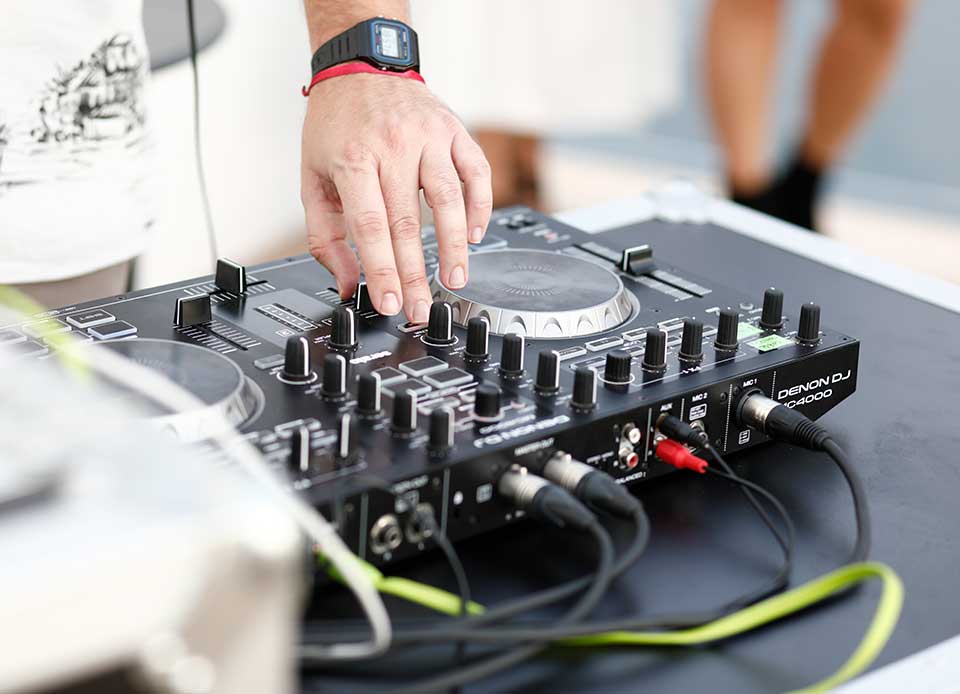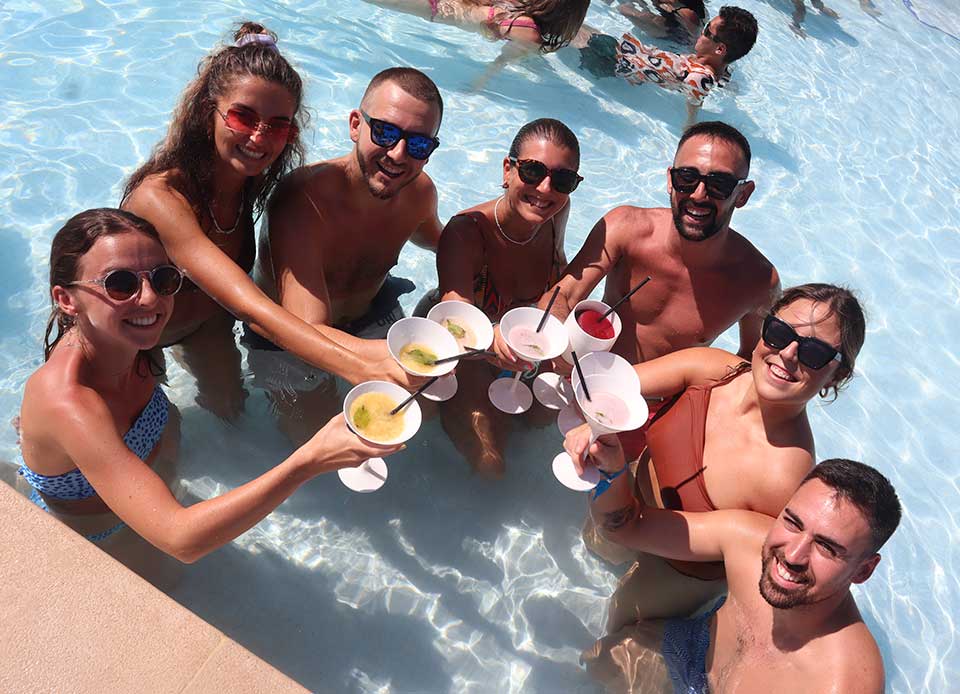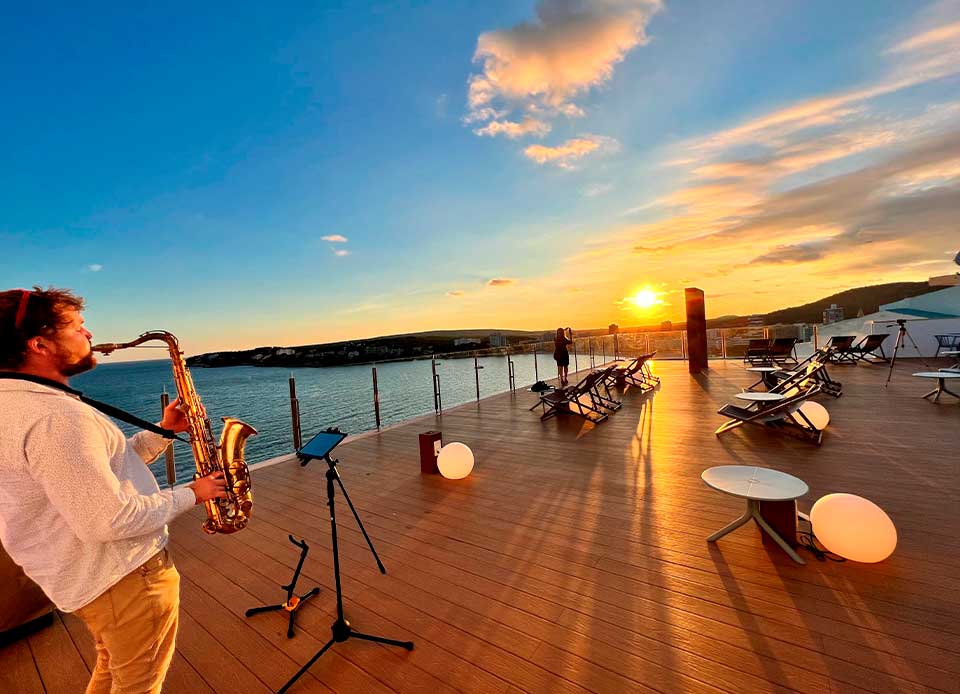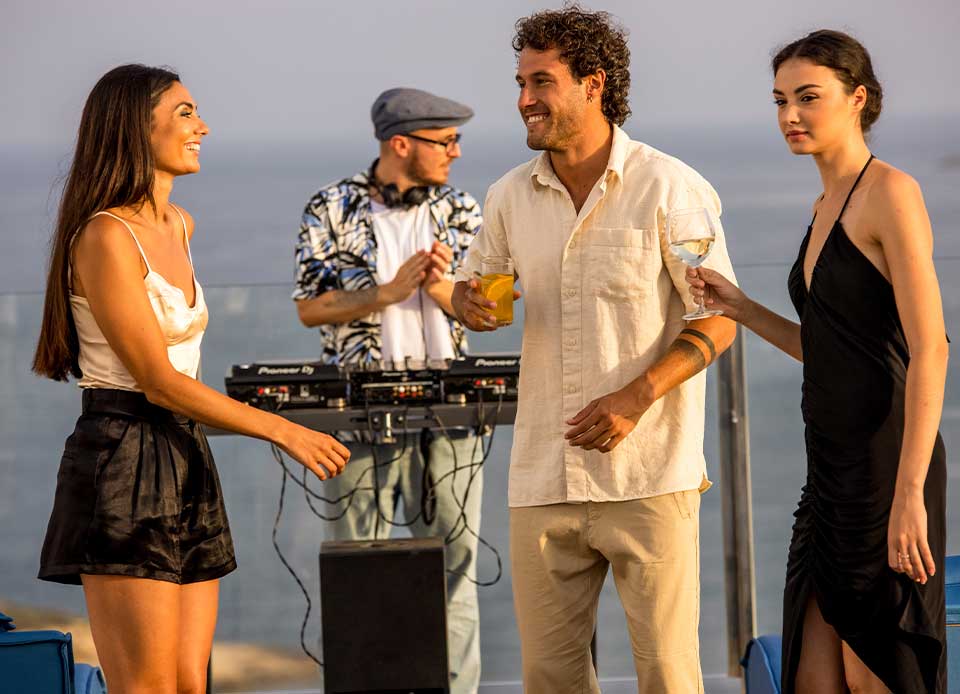 HOTEL FLORIDA MAGALUF
EVENTS
Ready to fully experience the Cozy Beach Experience at Hotel Florida Magaluf! From top DJs to mind-blowing acrobatics, every day we'll surprise you with events that will leave you speechless. Don't miss the chance to delight in the most incredible shows of music and entertainment at our hotel!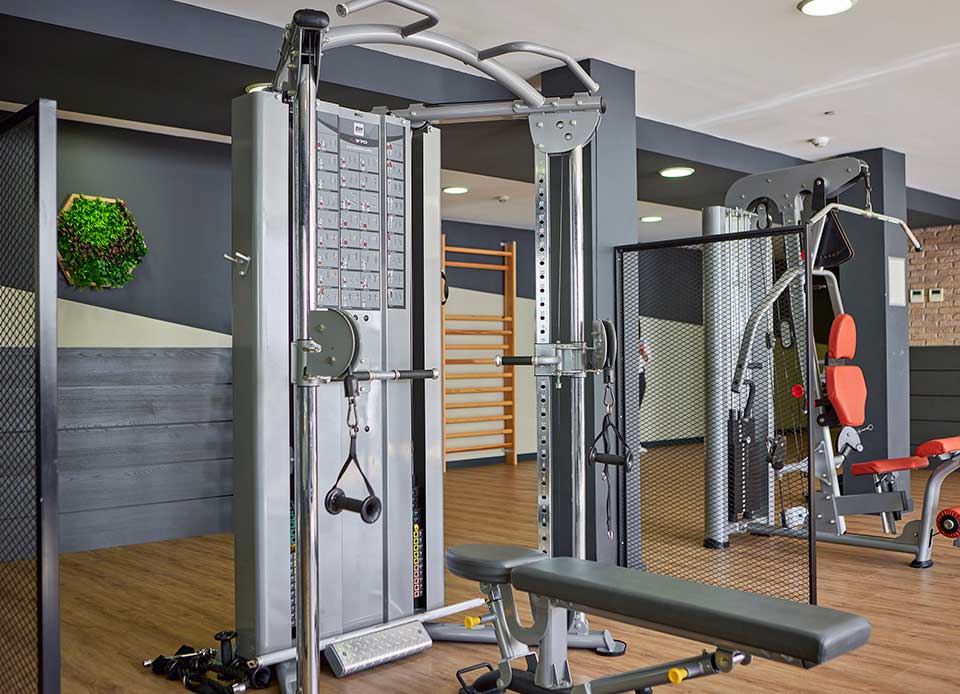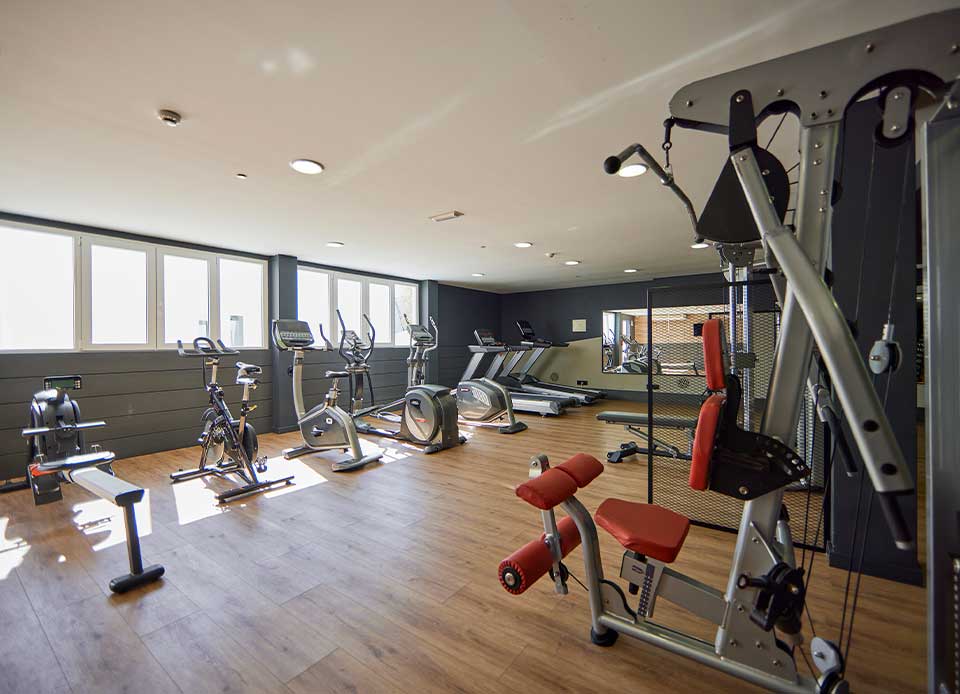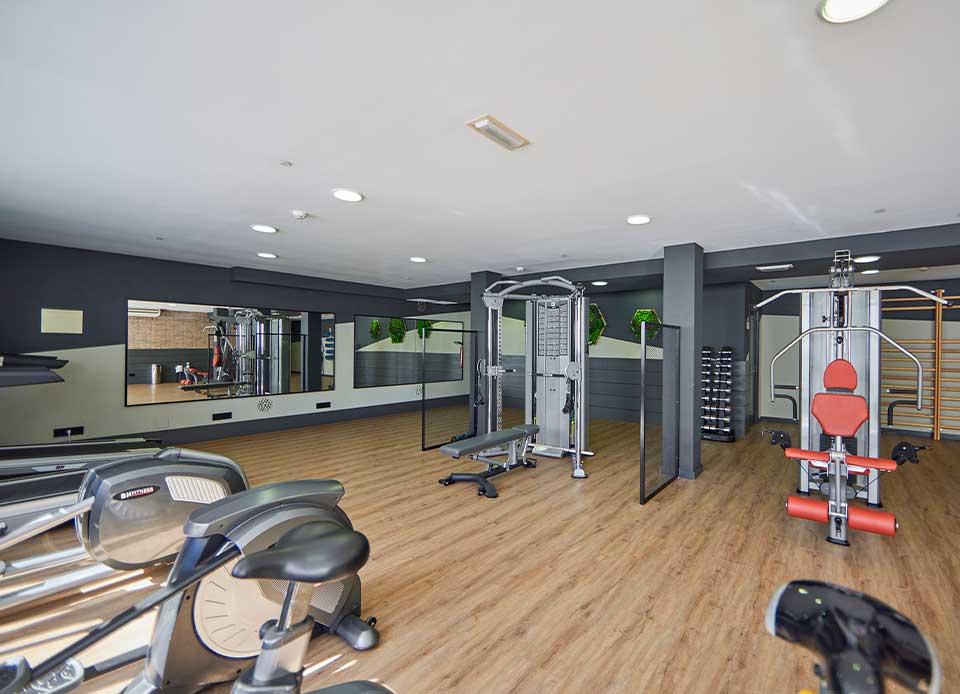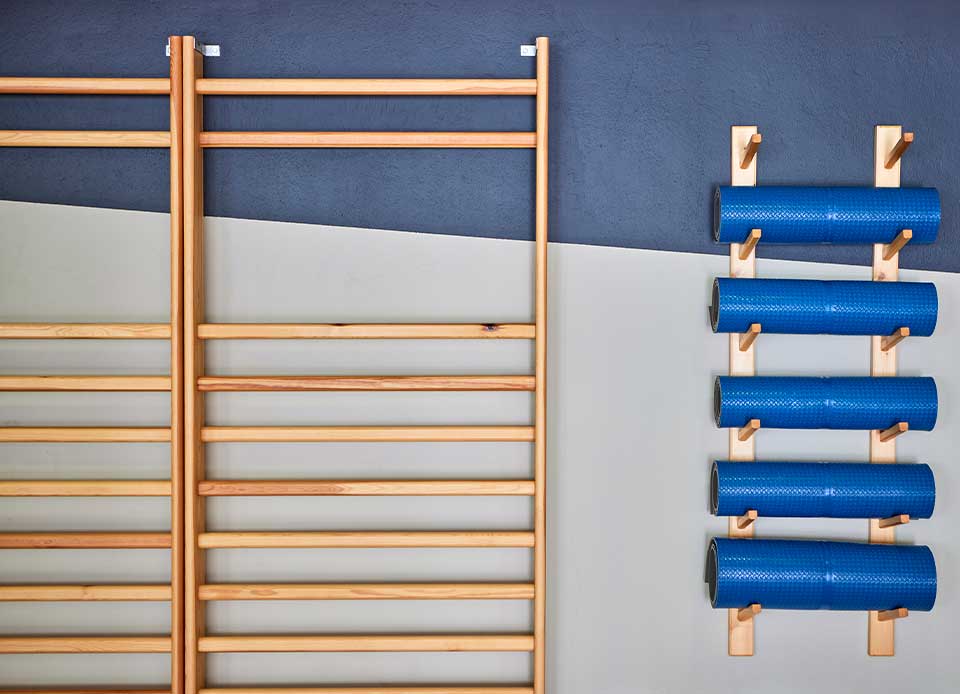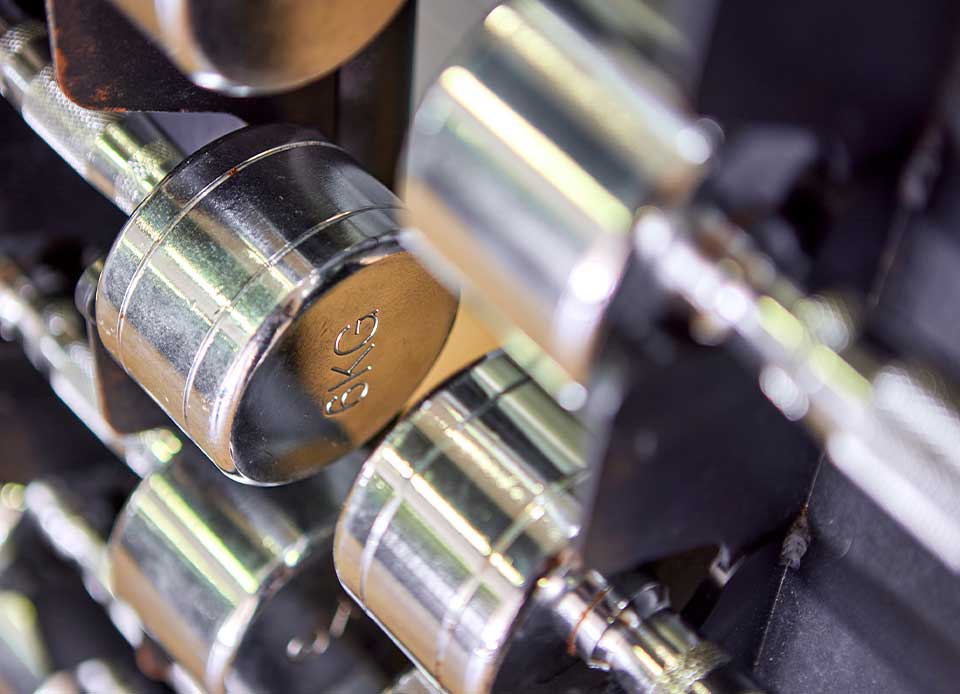 HOTEL FLORIDA MAGALUF
SPORTS AND GYM
We know some don't stop taking care of themselves, even on vacation, and that's awesome! Since we're close to the sea, with two amazing beaches around, you have all the water sports and games you want just five minutes from the hotel. But if you prefer to stay at the hotel, you can also stay fit in our brand new and fully equipped gym. You have all the options to continue your healthy routine!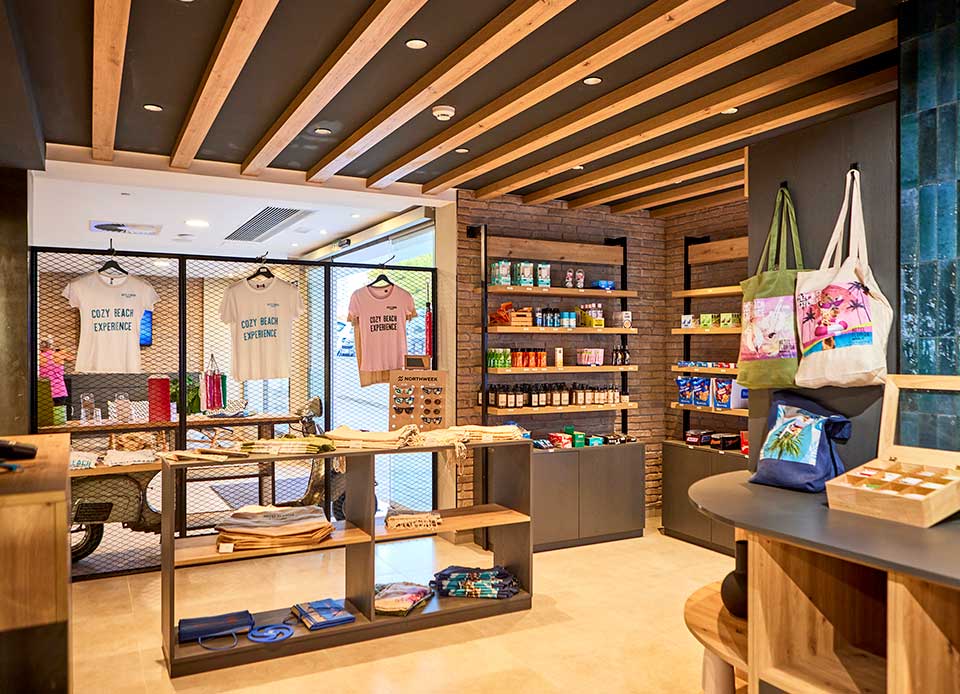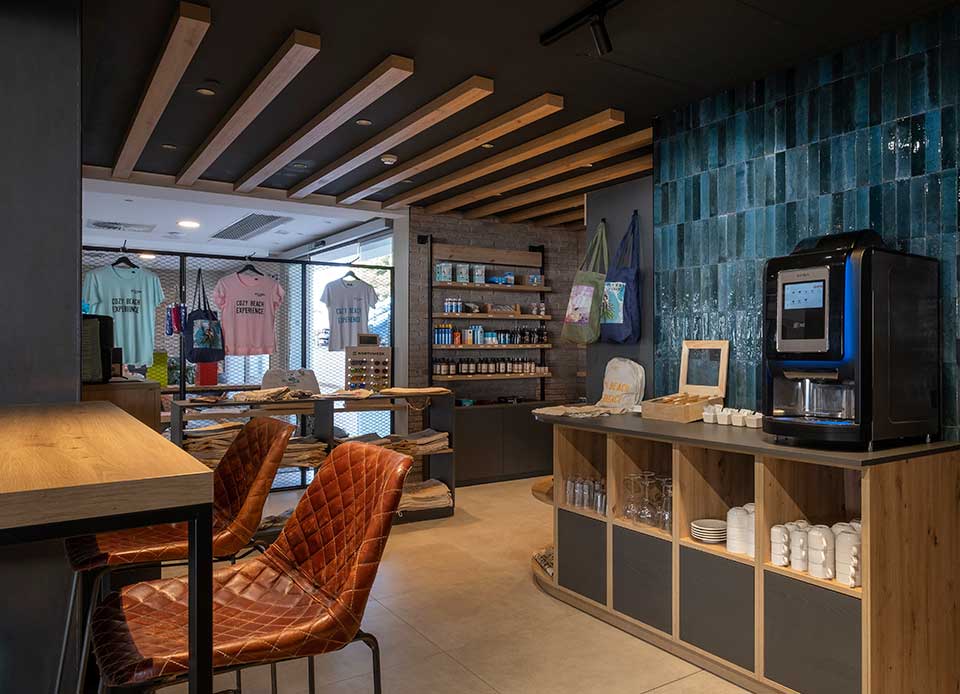 HOTEL FLORIDA MAGALUF
MARKET PLACE
If you forgot something at home or want to take a physical souvenir to hold onto when you return to your routine, don't hesitate to drop by our Market Place.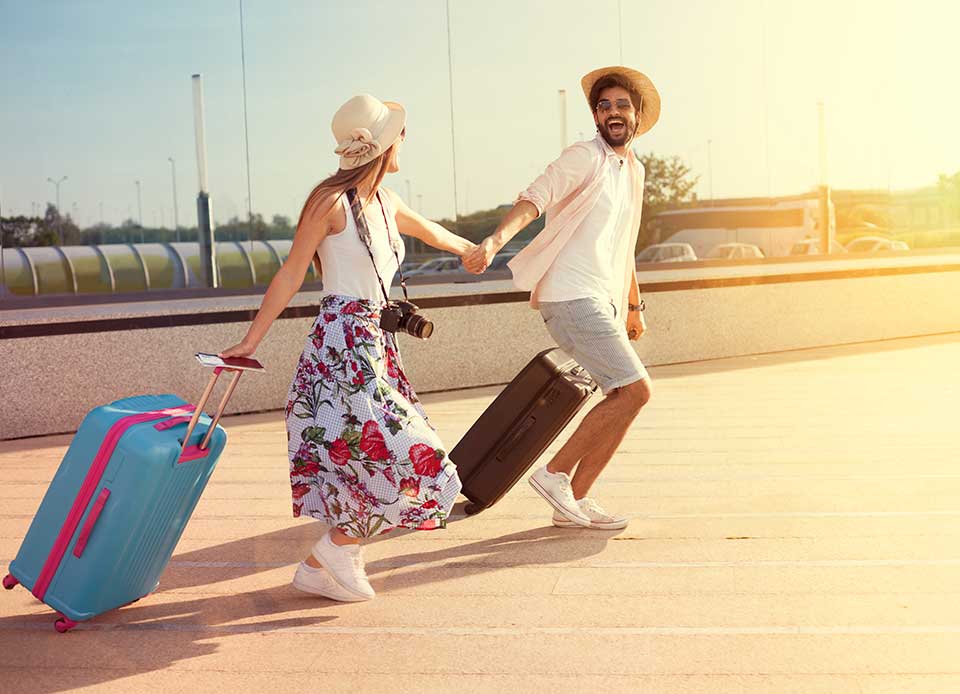 HOTEL FLORIDA MAGALUF
TRANSFERS AND EXCURSIONS
Book your private transfer or shuttle service to the airport now and have everything ready for your arrival at our adults-only hotel. We also offer a wide selection of activities throughout the island. Check it out now and reserve! *Reservation available up to 48 hours before arrival.